Currently viewing the category: "Press"
Our work with Stanford University and GaiaGPS on the Shark Net app is complete – for version 1.0 at least! We're proud to have been part of this important project showcasing the science involved in observing and conserving the rich biodiversity in the west coast oceans otherwise known as the Blue Serengeti or the Great White Highway. The release gained quite a bit of attention in both the consumer and scientific plublication communities and we're seeing a fairly steady stream of downloads and really positive reviews.

Image Credit: davidpstephens / Shutterstock
A nice mention of  the EarthNC Marine Charts app as one of several apps that can be used for kayaking. Great stuff!
Kayak cruising, is there an app for that?
Jun 18, 2012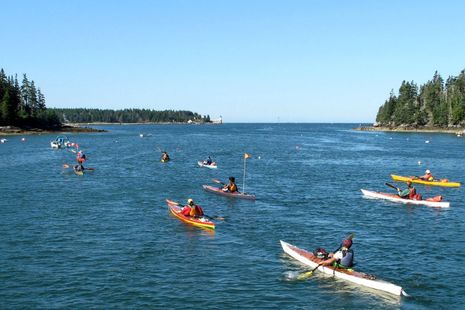 While there are many wonderful non-profits helping to preserve the Maine coast and to enable public access, one of my favorites is the Maine Island Trail Association. MITA has established a network of island campgrounds that can be visited by small boat. The Trail is used primarily by kayakers but I've visited many MITA-monitoried islands in larger boats, sail and power, and can attest to the fact that the organization has established a leave-no-trace ethic that really works. I use both the printed and online MITA Guide and appreciate other membership benefits but largely support the organization because I so like the idea of more people….
follow this link to read the entire article. 
Like us on Facebook!

Categories

Home office location